About Me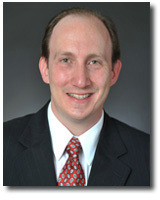 Meet Dr. Glenn Kalash
Forensic Psychiatry and Psychosomatic Medicine Expert
​
​Dr. Glenn Kalash is a Diplomate of the American Board of Psychiatry & Neurology and Board-Certified with added qualifications in Forensic Psychiatry, Psychosomatic Medicine and Brain Injury Medicine. He is Director of Consultation-Liaison Psychiatry and Director of Psychosomatic Fellowship at Nassau University Medical Center and is a Consulting Psychiatrist at St. Francis Hospital, The Heart Center, in Roslyn, New York. He maintains a private forensic practice in East Meadow, Great Neck and Queens, New York.

He completed his general psychiatry residency training at Hillside Hospital - Long Island Jewish Medical Center, and his fellowship training in Consultation-Liaison Psycho-Oncology at Memorial Sloan-Kettering Cancer Center in New York, New York.

In his forensic psychiatric practice, Dr. Kalash conducts examinations and psychodiagnostic assessments for defense and plaintiffs' attorneys in both civil litigation and criminal cases, including evaluations of personal injury, psychiatric aspects of physical injuries, post traumatic stress disorder (PTSD), sexual harassment, discrimination, and other workplace and employment issues. He is experienced in assessing mood, anxiety and psychotic states, appropriate use of medication, medication effects and adverse effects, malingering, evaluation of psychiatric sequelae of head and traumatic brain injuries, and testamentary capacity. He is an active reviewer of employment disability cases, and has performed numerous reviews and Independent Medical Examinations (IME's) for various companies and insurance companies.

In his capacity as a consultation-liaison psychiatrist both at Nassau University Medical Center and St. Francis Hospital, Dr. Kalash provides diagnostic assessment and psychiatric management to approximately 2000 individual patients per year. He provides expert opinions and reports in cases of depression, anxiety, delirium, dementia, and other cognitive impairments, such as traumatic brain injury and strokes, PTSD, substance abuse disorders (alcohol or drug intoxication and withdrawal states), attention deficit hyperactivity disorder (ADHD), bipolar disorder, and schizophrenia.

Dr. Kalash has significant expertise in psychopharmacology. He is proficient in the use of psychotropic medications, including their indications, adverse effects, contraindications, inappropriate use, and drug interactions.

Dr. Kalash is proficient in the assessment of capacities related to medical decision making regarding treatment, end of life-care, guardianship and testamentary capacity.

​Current CV

Director, Psychosomatic Medicine at Nassau University Medical Center

Consultant Psychiatrist at St. Francis Hospital - The Heart Center

Clinical & Forensic Private Practice

Work

2016 to Present - Director, Psychosomatic Medicine at Nassau University Medical Center, East Meadow, NY.
1997 to 2016 - Chief, Consultation-Liaison Psychiatry at Jamaica Hospital Medical Center, Queens, NY.
2000 to Present - Staff Psychiatrist at St. Francis Hospital - The Heart Center, Roslyn, NY.
2000 to Present - Forensic Psychiatric Practice

I have testified / been accepted as an expert witness in various New York (Family Court, Supreme Court, U.S. District Court) courtrooms for guardianship, child custody, divorce proceedings, civil rights violation, and discrimination

I have performed numerous evaluations regarding disability claims, return-to-duty, and medical record reviews

I have performed comprehensive psychiatric evaluations and reports concerning psychiatric autopsy, testamentary capacity, guardianship, divorce, white collar crime, and malpractice

Certifications
Board Certified in General Psychiatry - 1998 and recertified in 2008
Board Certified in Forensic Psychiatry - 1999 and recertified in 2009
Board Certified in Psychosomatic Psychiatry - 2005 and recertified in 2016
Board Certification in Brain Injury Medicine - 2017

Awards
Named in the Castle Connolly's Top Doctors : New York Metro Area, 13th (2010), 14th (2011), 15th (2012), 16th (2013), 17th (2014), 18th (2015), 19th (2016) editions
Named annually in Patient Choice Awards


Education
1992 to 1996 - Psychiatry Residency at Long Island Jewish Medical Center-Hillside Hospital
1996 to 1997 - Fellowship in Psycho-oncology Consultation-Liaison Psychiatry at Memorial Sloan-Kettering Cancer Center in NYC.

Teaching
Assistant Clinical Professorship at the New York College of Osteopathic Medicine

I regularly teach medical students, psychiatry residents and psychosomatic fellows and have performed various Grand Round presentations.

Publications, Presentations and Forensic/Legal Cases

List upon request





Disclaimer : This website is intended for contact and referral information only. It is not intended to be used as a substitute for medical or psychiatric treatment. Contact with Dr. Kalash does not imply the establishment of a doctor-patient relationship. Dr. Kalash does not provide medication advice or opinions regarding diagnoses without an initial evaluation. In any emergency situation, one should not hesitate to call 911 or go to your nearest emergency room. Emails exchanged between parties are considered confidential and privileged information.






---